Daily Archives for
June 4, 2018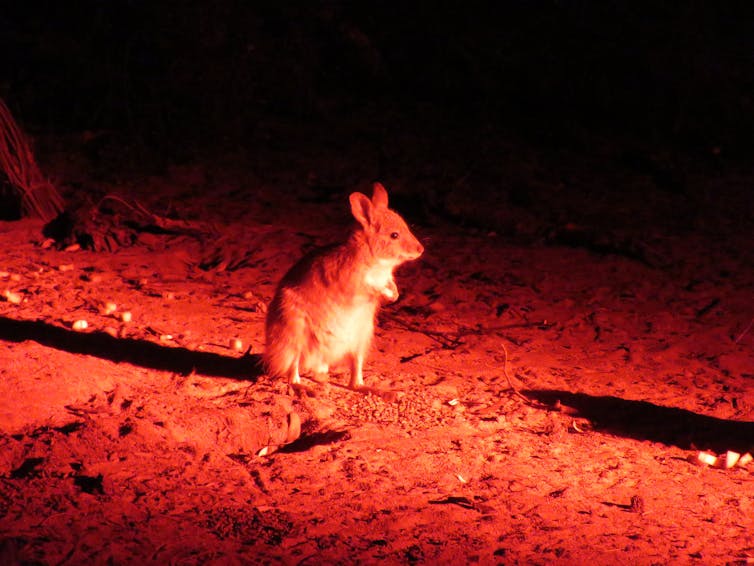 Michael Bode, The University of Queensland
Many of Australia's mammals spend their entire lives imprisoned, glimpsing the outside world through tall chain-link fences and high-voltage wires. There are dozens of these enclosures across Australia. Many are remote, standing alone in the endless expanse of inland Australia, but others are on the outskirts of our largest cities – Melbourne, Perth, Canberra.
Every year there are more of them, the imprisoned population growing, while the wild populations outside dwindle. These are Australia's conservation fences.
---


Read more:
Let's move the world's longest fence to settle the dingo debate


---
The captives within our conservation fences are adorable – floppy-eared bilbies, tiny hare-wallabies, long-tongued numbats – and they all share an extreme susceptibility to introduced predators. At least 68 native mammal species cannot exist in the wild if either foxes or cats are present. Many of these species once numbered in the millions, ranging from the woodlands of Queensland to the deserts of Western Australia, but predation has driven them to the brink of extinction.
Fences offer these species a future in the wild, and conservation groups have risen to the challenge. Last week, the Australian Wildlife Conservancy completed a new cat-proof fence in their Newhaven Sanctuary, the largest conservation fence ever constructed.
Fences are extraordinarily successful
Make no mistake, these conservation fences work. Species that wilt at the sight of a fox, that have been exterminated from every corner of the Australian mainland, will explode in numbers behind fences. Along with offshore islands, inside these fences are the only places in Australia where these species can prosper – a few hundred square kilometres of safety, surrounded by 7.6 million lethal square kilometres.
Environmentalists have never particularly liked fences. Rather than hide behind walls, they repeatedly took the fight to the cats and foxes on the outside.
Their tactics have been diverse, innovative and brutal. Managers have rained bullets from helicopters and poison baits from planes. They have set cunning snares and traps, mimicked the smell and sound of their enemies, and have turned landscapes to ash with wildfire.
Nothing has worked for the most threatened marsupials. Some of the largest and most expensive management campaigns in Australian conservation history have ended in exhaustion and stalemate, and with a retreat back behind the fences.
Fences were once a source of vehement debate in conservation circles. Should they be permanent? Are fenced populations wild or captive? Should they contribute to species' conservation status?
These arguments have effectively been abandoned. Scientific studies and painful experience has proven fences and offshore islands to be the only reliable method of protecting predator-threatened species http://www.wildliferesearchmanagement.com.au/Final%20Report_0609.pdf. In place of these debates, conservation organisations and governments have turned to more practical questions of fence height, electric wire voltage and skirt depth.
So now, on average, Australians are building a new fence every year, some of them truly enormous. The just-completed fence at Newhaven encloses a staggering 10,000 hectares of red sand and spinifex. By the time the project is complete, this fence will be home to 11 different threatened mammal species.
And Australia is not alone: around the world, from New Zealand to Hawaii to South Africa, an archipelago of fences is emerging from an ocean of predators. It is one of the great achievements of modern conservation and has already averted the extinction of critically endangered species. Although it's much smaller than our network of protected areas, it offers refuge to species that are long-gone from our national parks and wilderness areas.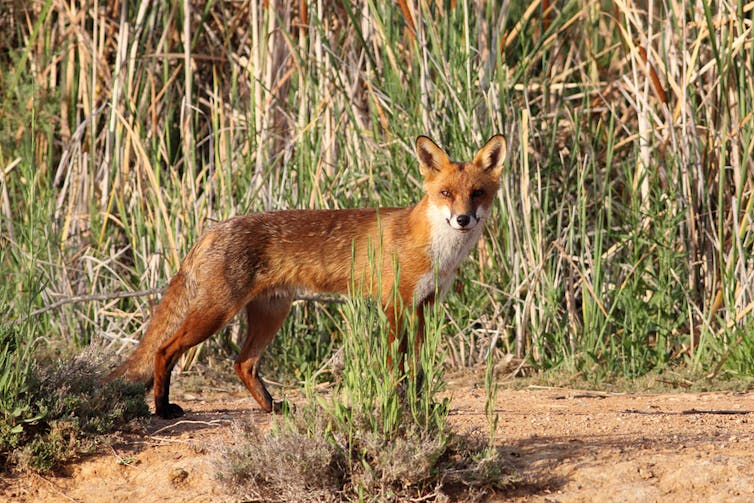 A troubling pattern
However, in recent years a concerning pattern has begun to emerge. While the number and size of fences continue to increase, the number of new species being protected has stalled. In fact, the last five fences haven't included any new species – they have only offered additional protection to species that were already protected behind existing fences https://www.nature.com/articles/s41559-017-0456-4.
As an example, the first two marsupials planned for introduction behind the Newhaven fence will be the mala (Lagorchestes hirsutus) and the burrowing bettong (Bettongia lesueur). These two species undeniably deserve more protection. Both are highly susceptible to foxes and cats and will derive tremendous benefit from the protection of this enormous fence. However, both species are already found elsewhere behind fences (four different fences for burrowing bettongs). Meanwhile, yet-to-be-published research from the National Environmental Science Program has found 41 other species that are desperately vulnerable to introduced predators are not protected by any fence.
This problem is not new to conservation. In the 1990s, Australian researchers suddenly realised that our national park system was failing to protect the full range of Australian ecosystems. Despite our best efforts, we had created a system of reserves that was biased towards mountainous landscapes and deserts, and away from the fertile valley floors. The solution was to create new national parks using systematic and mathematical methods.
This discovery – the theory of systematic conservation planning – revolutionised global conservation. In 2018, conservation fences need their own systematic revolution.
Unfortunately, the national park system had natural advantages that fences lack. The vast majority of Australia's protected areas belong to the state and federal governments. The centralised nature of the protected area network is perfect for systematic thinking and top-down optimisation – picture the Soviet Union's Politburo. In contrast, the conservation fencing sector is diverse and decentralised – picture the third day of Woodstock.
---


Read more:
All cost, little benefit: WA's barrier fence is bad news for biodiversity



---
Fences are built by governments at the state, federal and municipal levels, by multimillion-dollar NGOs like the Australia Wildlife Conservancy, by tiny local environmentalist groups and by profit-making corporations. This diversity is a fundamental strength of the fence network, giving it access to a spectrum of funding and ideas. But it makes it almost impossible to plan in a systematic manner. You can't tell a small bilby conservation group in western Queensland that they should protect the central Australian rock-rat instead (Zyzomys pedunculatus). It doesn't necessarily matter to them that bilbies are already protected behind four different fences and the rock-rat has none.
While conservation science tries to work this problem out, new and larger fences will continue to be built at an accelerating rate into the foreseeable future. True, the absence of coordination will make mathematicians break their slide rules, but each fence will do its job. The furry denizens will hop, and scurry, and bounce around, heedless of their precarious safety.

And for us, from the outside looking in, these fences will help us forget the parlous state of Australian marsupial conservation. It will be possible to forget our record-breaking rate of extinctions, to forget the empty forests and deserts, and to imagine what a bushwalk might have been like before Europeans unleashed foxes and cats onto Australia.
Michael Bode, Associate Professor of Mathematics, The University of Queensland
This article was originally published on The Conversation. Read the original article.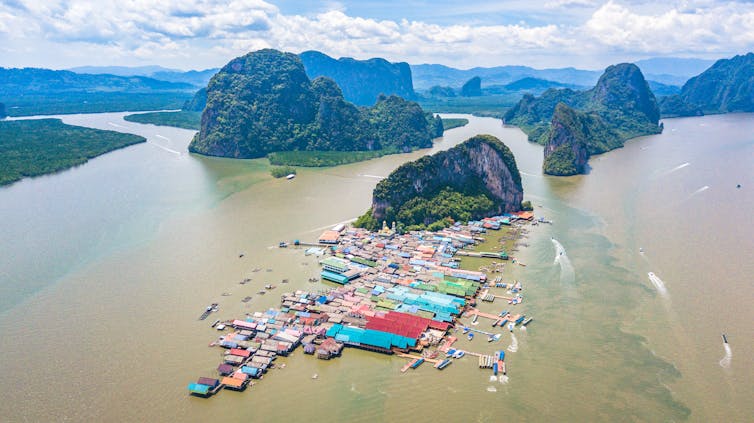 Andrew King, University of Melbourne and Luke Harrington, University of Oxford
Almost all of us are going to be worse off as climate change takes hold, whether through heatwaves, changing rainfall patterns, sea level rise, or damage to ecosystems. But it's the world's poorest people who will suffer the biggest disruptions to their local climate, as our new study, published in Geophysical Research Letters today, explains.
The Paris Agreement aims to keep global warming well below 2℃ above pre-industrial levels, and ideally no more than 1.5℃. Meeting the more ambitious 1.5℃ target will be extremely challenging, given that we have already had more than 1℃ of global warming so far, and global greenhouse emissions are still rising.
---


Read more:
Fossil fuel emissions hit record high after unexpected growth: Global Carbon Budget 2017


---
We examined the likely consequences of missing the 1.5℃ global warming target in terms of perceptible local climate change, by looking at the "signal-to-noise ratio". The idea is that 1℃ of warming is more noticeable where there is very little variation in temperature (such as in Singapore, for example) compared with places where the temperature variations are much higher (like Melbourne). Where temperature variations are smaller less warming is needed before the change in climate becomes noticeable.
---


Read more:
Ground zero for climate change: the tropics were first to feel the definite effects in the 1960s


---
Society and ecosystems are adapted to the range of temperatures experienced in their location, so the signal-to-noise measure of climate change reflects this effect. In simple terms, it is a measure of how soon global warming will push the temperature beyond the normal bounds of variation at a given location. This will happen sooner in places where the weather doesn't vary much, and later in places where it does.
Because global warming is likely to overshoot the ambitious Paris goal of 1.5℃, but perhaps not the more modest 2℃ goal, we looked in particular at the signal-to-noise ratio created by using state-of-the-art global climate model projections to move between 1.5℃ and 2℃ of global warming.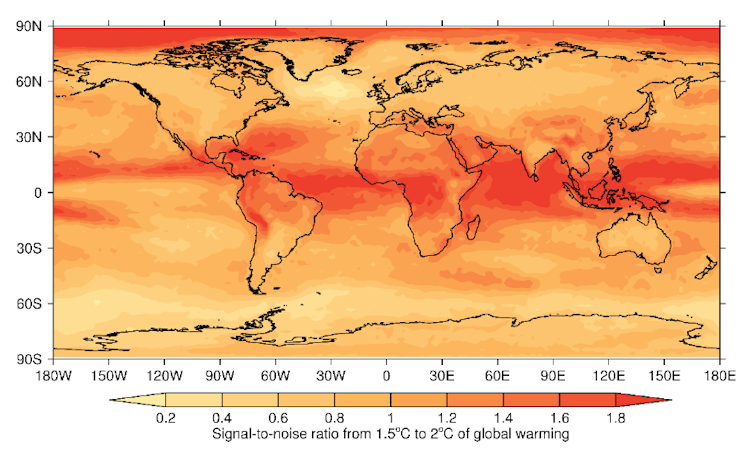 As expected, the signal-to-noise ratio is high in the tropics, where the variability in temperature is lower. This means that local temperature changes due to global warming will generally be felt more keenly in the tropics than at higher latitudes if the world exceeds the 1.5℃ Paris target.
The inequality of climate change
Next, we overlaid the signal-to-noise ratio data with population and gross domestic product (GDP) data to investigate the relationship between local climate change and wealth.
As the less economically developed areas of the world are predominantly in the tropics, and the more developed economies are at higher latitudes, we predict that the world's wealthiest countries will experience less perceptible climate change than the poorest.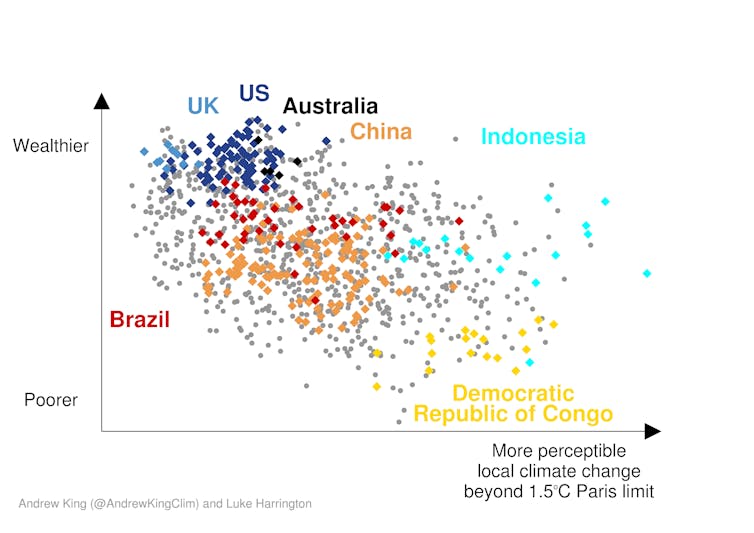 For example, we project that the people of the UK, the first country to industrialise and one of the world's richest nations, would experience less than half the level of perceptible climate change, as measured by our signal-to-noise ratio, than the people of the Democratic Republic of Congo, one of the world's poorest.
This means that if we do exceed the 1.5℃ Paris target, the countries that will face the biggest impact are those who are least to blame for creating the problem, and least equipped to deal with the resulting problems.
---


Read more:
Developing countries can prosper without increasing emissions


---
An impetus to act
Keeping global warming to modest levels, as signatories to the Paris Agreement have pledged to do, has many benefits compared with the alternative of a 3℃ or 4℃ warmer world. Previous research has shown that this would reduce the frequency of heat extremes and their impacts in many places around the world, and would reduce droughts and extreme rain events. There would be benefits for many of the world's plant and animal species as well as entire ecosystems, including the Great Barrier Reef.
Limiting global warming also helps the poorest parts of the world develop. By reducing greenhouse gas emissions more rapidly the developed world would put less of the burden of climate change onto the developing world. This should incentivise stronger emissions reductions globally. The UN Sustainable Development Goals call for action to eradicate absolute poverty and reduce inequality. Our research underlines the fact that both of these goals, and others, depend implicitly on reining in global warming.

Unfortunately, the alternative – and where our current emissions trajectory is taking us – is a warmer world in which the poorest and least culpable nations pay the biggest price.
Andrew King, Climate Extremes Research Fellow, University of Melbourne and Luke Harrington, Postdoctoral Research Assistant, Environmental Change Institute, University of Oxford
This article was originally published on The Conversation. Read the original article.