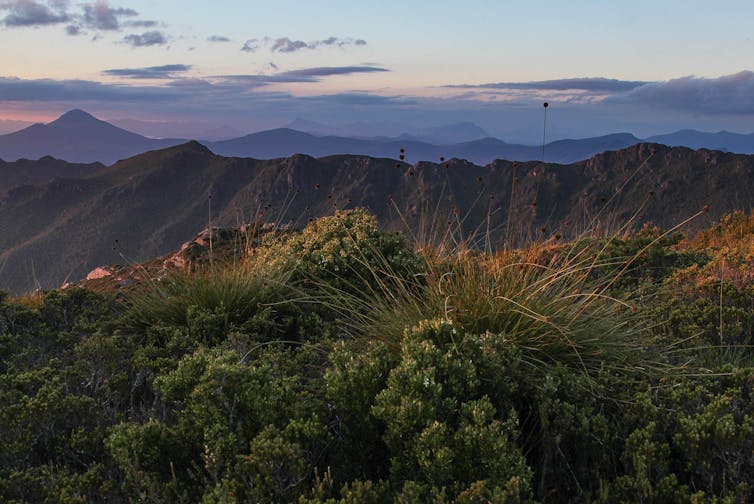 Brendan Gogarty, University of Tasmania; Nick Fitzgerald, University of Tasmania, and Phillipa C. McCormack, University of Tasmania
The Commonwealth government's decision to wave through a controversial tourism development in the Tasmanian Wilderness World Heritage Area was made in defiance of strident opposition from the expert statutory advisory body for the region's management, it was revealed today.
In August, federal environment minister Melissa Price's office decided the proposed luxury development on Halls Island did not need to be assessed under the Commonwealth Environment Protection and Biodiversity Conservation (EPBC) Act.
But according to documents tabled in Tasmania's parliament by the Greens this morning, the state's National Parks and Wildlife Advisory Council had advised the opposite, as well as recommending that the proposal should not be approved at all in its current form. The council also argued "contentious projects" like this one should not be considered for the Tasmanian Wilderness World Heritage Area without "an agreed framework to guide assessment".
This situation is not unique, and reveals a deeper problem with our national environmental laws. They may look strong on paper, but their strength can be eroded by bureaucratic discretion.
From conservation to commercialisation
Tasmania's wilderness has long been ground zero for the struggle between conservation and commercialisation of our natural estate. In the 1980s, the Commonwealth government nominated the area for World Heritage listing to stop the state government building a hydroelectric dam on one of Australia's last truly wild rivers.
The "locking up" of large parts of wilderness from industrial development has prompted deep social divisions. Nevertheless, the Tasmanian Wilderness World Heritage Area (TWWHA) has since become part of Tasmania's cultural and natural fabric. Yet this wilderness is now under renewed threat, as commercial interests seek to capitalise on its tourism potential.
---


Read more:
Explainer: wilderness, and why it matters


---
World Heritage Areas must have an up-to-date management plan to ensure compliance with Australia's obligations under the World Heritage Convention. In 2016 the Commonwealth and Tasmanian governments revised the TWWHA management plan to reflect its "socio-economic" value, allowing a range of tourism uses that were banned under the previous 1999 plan.
The World Heritage Committee warned in 2015 that without "strict criteria for new tourism development", there would be significant risks to the area's "wilderness character and cultural attributes". Australia accepted the recommendation but has still not meaningfully implemented strict criteria to assess and protect wilderness values, even as it accepts proposals for tourism developments.
Since both levels of government agreed to open up the TWHHA, a range of commercial interests have proposed tourism developments there. Expressions of interest for commercial developments are done behind closed doors, but it is clear that at least 30 commercial development proposals have been made for sites in the TWWHA, including projects involving permanent huts, lodges and camps, and some that would necessitate helicopter access.
Halls Island
The first of these proposals to be released for public comment and assessed under the 2016 management plan is a plan to build a "luxury standing camp and guided ecotourism experience" at Halls Island in Walls of Jerusalem National Park – a remote highland region of the TWWHA.
The plan includes reclassifying the lake surrounding Halls Island from "wilderness" to "self-reliant recreation". On March 22, 2018, the proponent (Wild Drake Pty Ltd) referred the proposal to the Commonwealth Environment Minister to determine whether it should be formally assessed under the EPBC Act.
Upon referral the proposal met with widespread opposition from scientists, conservation specialists, civil society, and recreational users of the park, especially the fishing community. What became clear today is that it was also strongly opposed by the expert advisory council for the TWWHA.
Expert advice
The National Parks and Wildlife Advisory Council (NPWAC) is a statutory body of independent experts, with responsibility to advise on the management of the TWHHA in line with Australia's national and international World Heritage commitments. The documents released today show that on July 13 2018, the NPWAC argued strongly against the proposal being allowed to proceed, stating that it "does not support this project progressing at this time".
It cited a range of objections, including the fact that the development would effectively grant "exclusive private commercial use" of an area in the TWWHA, and that the opening up of airspace to helicopters would set an unwelcome precedent. It also described the development's planned "standing camp" as a "pretence" because it would involve the construction of permanent buildings for year-round use. And it pointed to the proposal's failure to address adequately the risk to threatened species and the fire-sensitive nature of the property.
Like the World Heritage Committee, NPWAC argued that the range of projects currently proposed for the TWWHA "should not be considered until there is an agreed framework to guide assessment". Yet despite this, the minister's delegate allowed the proposal to proceed without further assessment under the EPBC Act.
Commonwealth government's decision
On August 31, 2018, the delegate of the minister decided that the referred action "is not a controlled action", which means that it will not be subject to any further assessment, or even attention, by the Commonwealth government. No other reasons were given to reject the NPWAC's recommendations, or the submissions from 78 individuals (including expert scientists) and 808 campaign submissions opposing the development.
Government ministers are not bound to act on expert advice. But they do have a duty to take it into account in a meaningful way. That is especially the case when expert advice is so clear, and supported by a range of relevant, independent and compelling public submissions from scientists and specialist groups.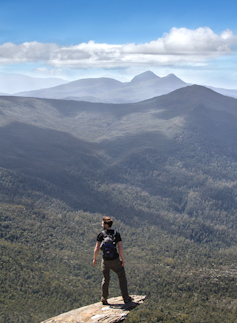 In the case of Halls Island, these factors should have tipped the balance towards undertaking a proper, legal assessment of the proposal and its likely impacts.
In a response to The Conversation, Price said her department had considered a range of advice and concluded that the proposed development is "not likely to have significant impacts on any nationally protected environmental matters, including the value of the World Heritage Area".
Examined against the government's increasingly cavalier attitude to our national estate, world heritage, and role in global environmental governance it is tempting to conclude that Tasmania's wilderness has become yet another place where economic values trump conservation ones.
The Commonwealth is supposed to provide a check and balance on states' self-interest in exploiting areas of outstanding universal value. But with another 29 development proposals on the list, our fear is that Tasmania's World Heritage "wilderness" will become a lot less wild in the future.

Brendan Gogarty, Senior Lecturer in Law, University of Tasmania; Nick Fitzgerald, PhD candidate, University of Tasmania, and Phillipa C. McCormack, Lecturer, Faculty of Law, University of Tasmania
This article is republished from The Conversation under a Creative Commons license. Read the original article.