Daily Archives for
November 12, 2018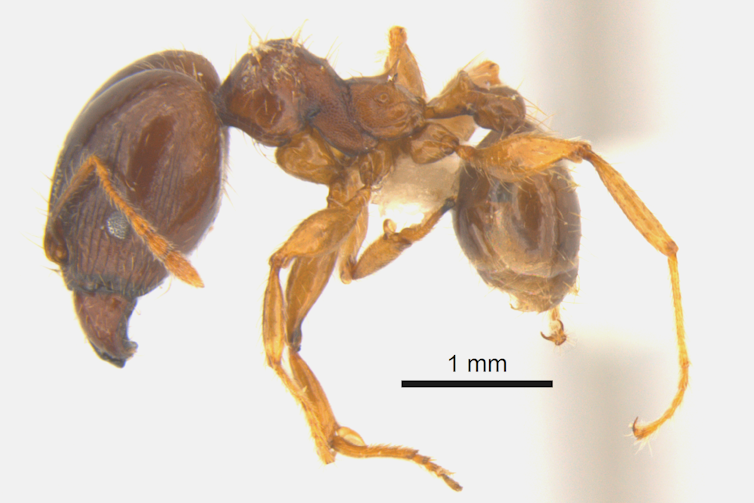 The invasive African big-headed ant (Pheidole megacephala) was found on Lord Howe Island in 2003 following complaints from residents about large numbers of ants in buildings.
But we've managed to eradicate the ant completely from the island using a targeted mapping and baiting technique than can be used against other invasive species.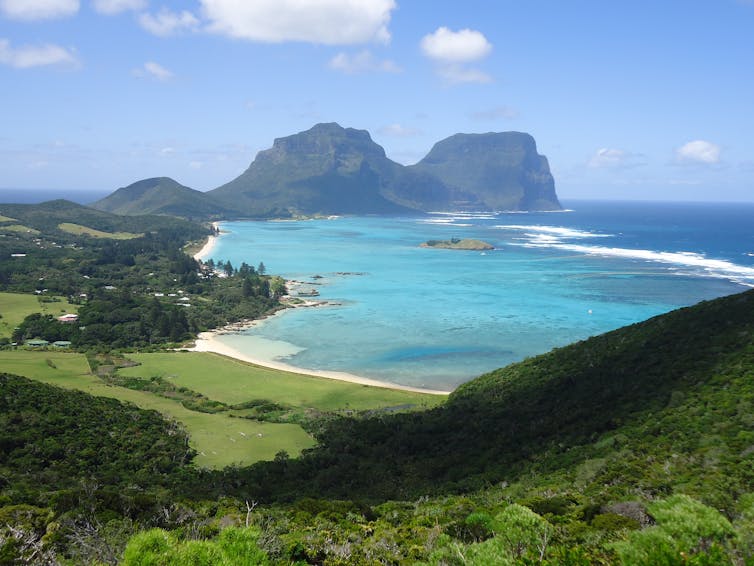 A major pest
The African big-headed ant is one of the world's worst invasive species because of its ability to displace some native plants and wildlife, and adversely affect agricultural production.
---


Read more:
In an ant's world, the smaller you are the harder it is to see obstacles


---
It's also a serious domestic nuisance. People can become overwhelmed by the large number of ants living in their buildings – you can't leave a bit of food lying around, especially pet food, or it will be covered in ants.
It remains unclear how long the ant had been on Lord Howe Island, in the Tasman Sea about 770 km northeast of Sydney, before being found. But it is likely to have been present for at least a decade.
Because of the significant threat this ant posed to the conservation integrity of the island, an eradication program was started. But on-ground work done from 2003 to 2011 had many failings and was not working.
In 2011, I was brought in to oversee the program. The last ant colony was killed in 2016, but it is only now, two years later, that we are declaring Lord Howe Island free from the ants.
A super colony
The ability to eradicate this ant is largely due to its relatively unique social organisation. The queens don't fly to new locations to start new nests – instead, they form interconnected colonies that can extend over large areas.
This makes the ant's distribution easy to map and treat. The ant requires human assistance for long-distance transport, so the ant will only be found in predictable locations where it can be accidentally transported by people.
From 2012 to 2015, all locations on the island where the ant was likely to be present were formally inspected. Priority was given to places where an infestation was previously recorded or considered likely. The populations were mapped, and then treated using a granular bait available at shops.
In the latter years we found 16 populations covering 30 hectares. Limited by poor mapping in the early years, we estimate that the ant originally covered up to 55 hectares, roughly 15% of the island.
Stopping the spread
The widespread distribution of the ant through the populated area of the island is thought to have been aided by the movement of infested mulch and other materials from the island's Waste Management Facility.
To prevent any more spread of the ant, movement restrictions were imposed in 2003 on the collection of green waste, building materials and other high risk items from the facility.
The baiting program used a product that contains a very low dose of insecticide that has an extremely low toxicity to terrestrial vertebrates such as pet cats and dogs, birds, lizard etc. The toxicant rapidly breaks down into harmless chemicals after exposure to light.
No negative impacts were recorded on any of the native wildlife on the island.
Importantly, the African ant usually kills most other ants and other invertebrates where it is present, so there are few invertebrates present to be affected by the bait.
Ecological recovery of the infested areas was rapid following baiting and the eradication of the African ant.
Another ant invader
One of the main challenges was getting the ground crew to correctly identify the ant.
It turns out there was a second (un-named) big-headed ant species present, also not native to the island, that created a lot of unnecessary work being conducted where the African ant wasn't present.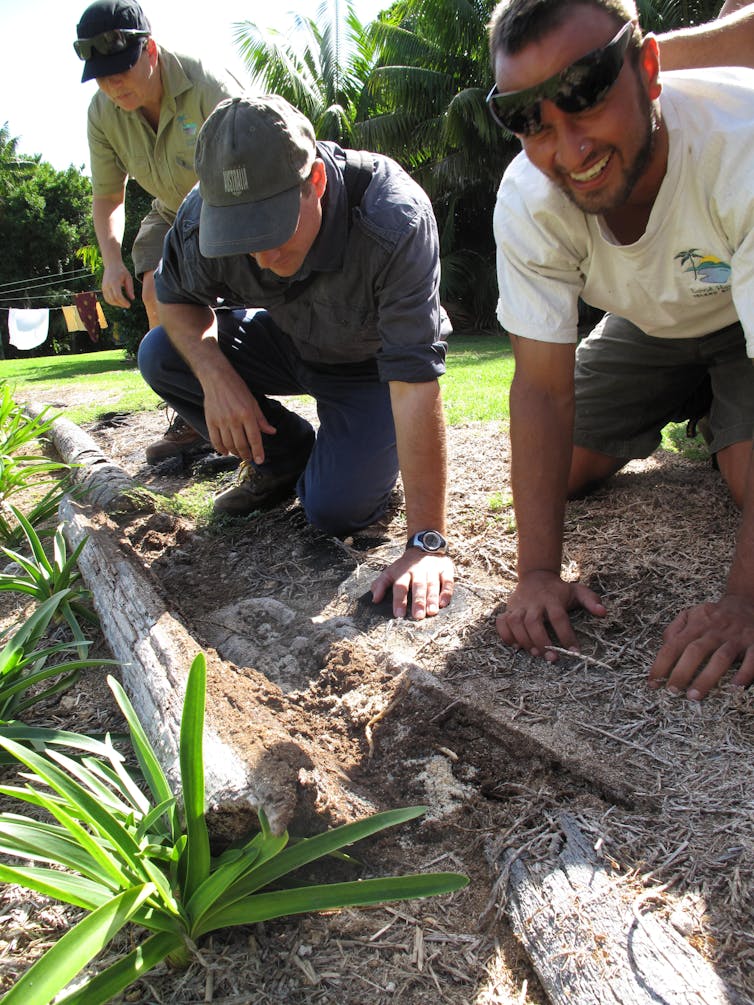 Like numerous other exotic ant species present, this second species was of no environmental or social concern, so there are no plans to manage or eradicate it.
The protocols used in this program are essentially the same that are being used in other eradication programs against Electric ant in Cairns and Browsing ant in Darwin and Perth, because those two species also create supercolonies.
---


Read more:
We've got apps and radars – but can ants predict rain?


---
It is highly likely that those programs will also achieve eradication of their respective species, the first instance where an ant species has been eradicated entirely from Australia.
The fire ant program in Brisbane has many similarities, but there are distinct differences in that the ants there don't form supercolonies that are so easy to map, and the area involved is far greater.

Ben Hoffman, Principal research scientist, CSIRO
This article is republished from The Conversation under a Creative Commons license. Read the original article.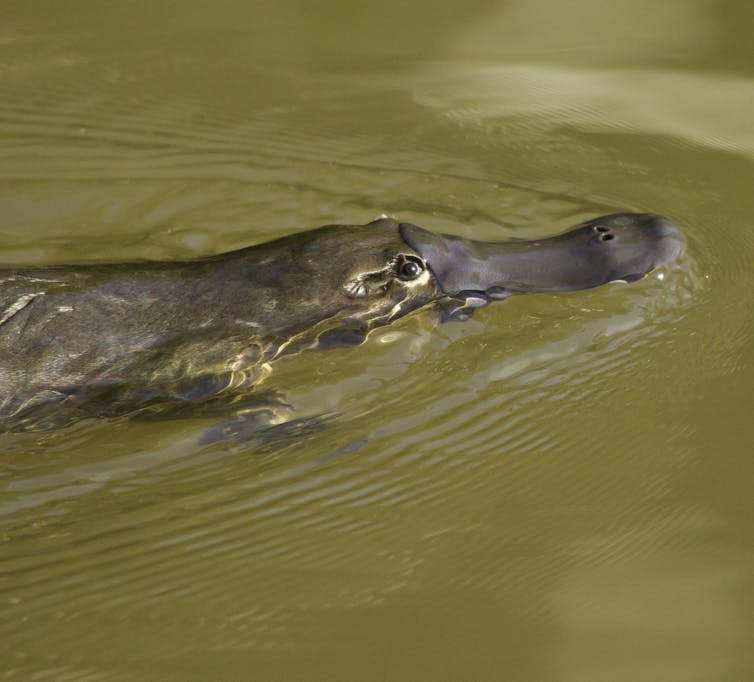 Erinn Richmond, Monash University and Mike Grace, Monash University
Pharmaceuticals from wastewater are making their way into aquatic invertebrates and spiders living in and next to Melbourne's creeks, according to our study published today in Nature Communications.
We found pharmaceuticals in every bug we sampled – over 190 invertebrates – from six different streams. These included caddisfly larvae, midge larvae, snails and dragonfly larvae. We also found pharmaceuticals in spiders living in stream-side vegetation.
We found 69 different drugs in the bugs, including fluoxetine and mianserin (anti-depressants), fluconazole (an anti-fungal), and non-steroidal anti-inflamatories (NSAIDs), often used to treat arthritis.
While we don't know how these drugs are affecting these invertebrates, we know from other studies pharmaceuticals do affect the lifecycles of other organisms.
We also calculated that animals that eat these aquatic invertebrates, such as platypus, would be receiving half the daily recommended dose of anti-depressants for humans.
---


Read more:
How antibiotic pollution of waterways creates superbugs


---
Drugs everywhere
We know wastewater is a contributing factor to pharmaceutical contamination in aquatic organisms, so we sampled from a range of streams with different wastewater inputs. These included a site just downstream of large-scale wastewater treatment facility, and areas with ageing septic systems.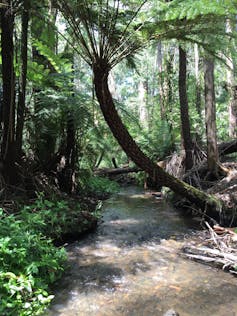 We also included a stream within a national park to attempt to obtain samples we thought would be free of pharmaceuticals. We sampled aquatic invertebrates and stream-side spiders and tested them for 98 pharmaceutical compounds.
To our surprise, we found up to 69 different pharmaceuticals in aquatic invertebrates and up to 66 in riparian (streamside) spiders. Contamination was greatest downstream of the high capacity waste water treatment plant.
Moreover, every insect we sampled contained pharmaceuticals, including at the site in a national park, possibly due to septic systems in the drainage area of the stream that contribute small amounts of waste water.
The fact we detected drugs, admittedly in very low concentrations, in this seemingly pristine site suggests finding places "free" from pharmaceutical contamination may be difficult. Recent studies by other researchers detected pharmaceutical contamination in surface water in Antarctica and in national parks in the US.
We also found spiders living on the stream edge (the "riparian zone"), also contain a wide variety of pharmaceuticals in their tissues. These animals primarily consume adult insects and are an indication other animals that eat adult aquatic insects, such as birds, reptiles and bats, may also be exposed.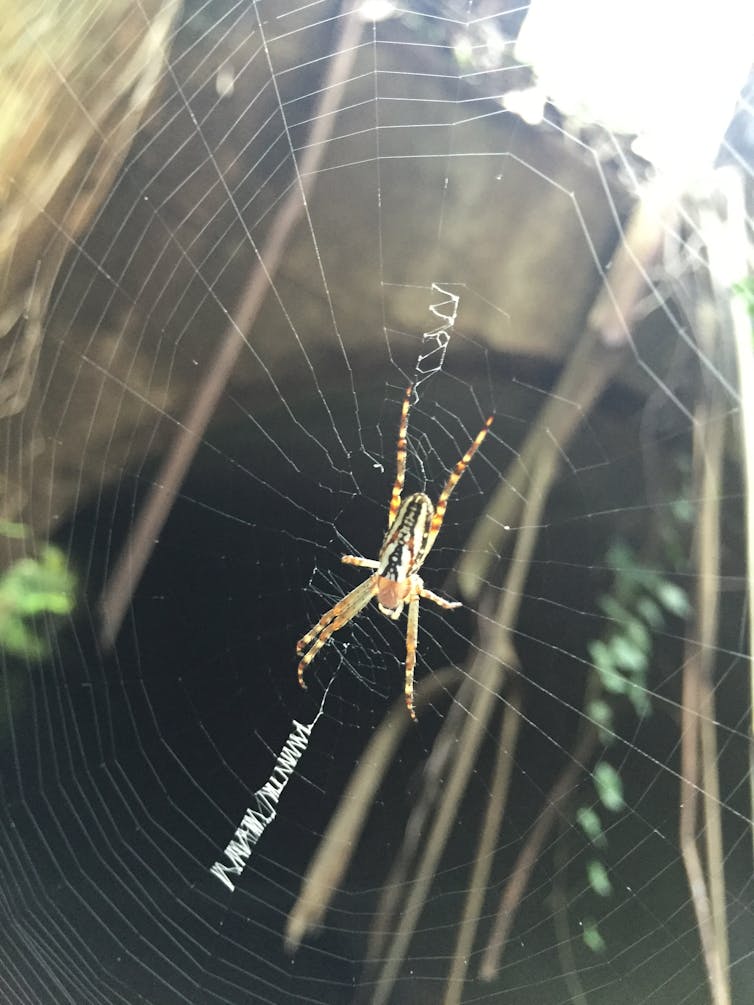 The dark side of our pharmaceutical use
We take and are prescribed pharmaceuticals to improve our quality of life. These medications are designed to be biologically active – they are meant to treat us; for example, we take paracetamol to alleviate a headache. For all the benefits drugs afford us, there is an often overlooked dark side to our extensive use of them.
---


Read more:
Environmentally friendly pollutants – what your detergent does to waterways


---
When we take a pharmaceutical, our bodies do not always use all of the drug and we excrete drug residues into our waste water and the drugs then move into our sewage system. Unfortunately, waste water treatment facilities are not always designed to, or are capable of, removing pharmaceuticals. So they're often discharged into our streams, rivers and coastal waters.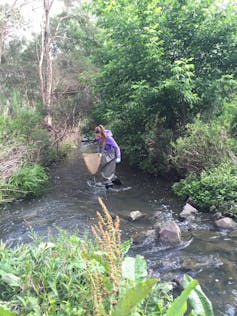 We have known from many studies over almost two decades that the drugs we take are found in waterways around the world. There are thousands of drugs available, but very little is known about their occurrence and movement through aquatic food webs.
Our research team has previously studied the effects these pharmaceuticals have on organisms living in streams. For example, we found fluoxetine, a common anti-depressant, increased stream insect emergence (the important phase of an insects' life where it metamorphoses from a stream dwelling larvae to an aerial adult).
We also found this antidepressant, and other drugs, alter the rates of photosynthesis in algae, the important base of stream food webs.
Happy platypus?
Platypus and trout live in or nearby the streams we studied. These animals feed almost exclusively on aquatic invertebrates. Although we did not directly sample trout or platypus, we were able to use previous studies on the feeding rates of these animals to estimate what proportion of a human daily dose of drugs they may be exposed just by eating the aquatic invertebrates we did measure in the streams we studied.
Based on these calculations, a platypus living in a creek receiving waste water could be exposed to over half of a human daily dose (per kg body weight) of antidepressants, just by eating aquatic invertebrates. Trout, too, would be exposed to these drugs, but would be exposed to a lower dose.
Studies have shown single drugs can alter the behaviour of fish, but just what consuming 69 different pharmaceutical compounds might do to a fish or platypus remains unknown and worthy of future research.
Global pharmaceutical use is increasing, with many benefits to humankind. However, our recent publication makes it clear pharmaceuticals are accumulating and moving through stream food webs and expose spiders, and likely birds, bats, fish, and platypus to a wide array of drugs. We are yet to fully understand the broader ecological consequences of this type of pharmaceutical contamination.
We know in humans, there are health risks associated with taking multiple drugs because of drug interactions. Is the same true for animals? Like so many studies, our research leaves us with many unanswered questions.
The one thing that is abundantly clear is the drugs we so frequently use are ending up in nature and are moving through food webs.
This article was co-authored by Emma Rosi, an aquatic ecologist at the Cary Institute of Ecosystem Studies.

Erinn Richmond, Research Fellow, School of Chemistry, Monash University and Mike Grace, Associate Professor, Monash University
This article is republished from The Conversation under a Creative Commons license. Read the original article.