Daily Archives for
March 4, 2019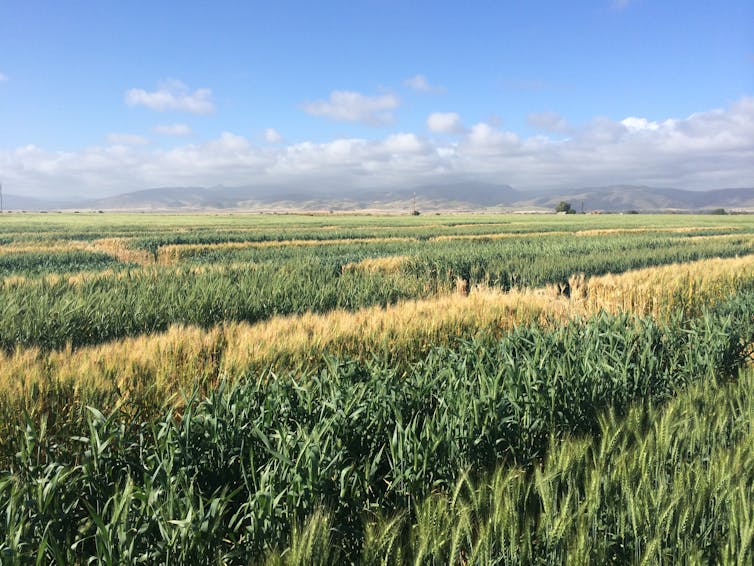 James Hunt, La Trobe University
Climate change has already reduced yields for Australian wheat growers, thanks to increasingly unreliable rains and hostile temperatures. But our new research offers farmers a way to adapt.
By sowing much earlier than they currently do, wheat growers can potentially increase yields again. However, our study published today in Nature Climate Change shows that to do this they need new varieties that allow them more leeway to vary their sowing dates in the face of increasingly erratic rainfall.
---


Read more:
Changing climate has stalled Australian wheat yields: study


---
Sowing wheat is a matter of delicate timing. Seeds of current varieties need to be planted at just such a time so that, months later, the plants flower during a window of just 1-2 weeks, known as the optimal flowering period.
In Australia's wheat belt this window is generally in early spring. At this time the soil is moist after the cool, wet winter; days are getting longer and sunnier; maximum temperatures are still relatively low; and frosts are less frequent. If crops flower outside the optimal window, yields decline sharply.
Crops and colonies
When Europeans first started trying to grow wheat in Australia, they used varieties that were suited to the cool, wet climate of northern Europe, where the optimal flowering period is in summer. These varieties were much too slow to flower in Australian conditions, and yields were very low. Wheat breeder William Farrer used faster-developing wheats from India to create the Federation variety, which revolutionised wheat production in Australia, earning Farrer the ultimate honour of having a pub named after him.
Federation wheat is a "spring wheat", moving rapidly through its life cycle regardless of when it is planted. If you sow it earlier, it flowers earlier. For more than a century Australian wheat breeders have bred spring wheats, allowing growers to adjust their sowing time to get their crops to flower during the optimal period. Anzac Day has traditionally been the start of sowing season, after autumn rains have wet the soil enough for seeds to germinate.
Here is where climate change is causing a problem. If farmers sow later than mid-May, the wheat is likely to miss its spring flowering window. But southern Australia has experienced declining April and May rainfall, making it harder for growers to sow and establish crops at the right time. This in turn means crops flower too late the following spring, meaning yields are reduced by drought and heat.
Growers could start sowing earlier, and use stored soil water from summer rain (which hasn't declined and has even increased at some locations), but current spring wheat varieties would flower too early to yield well. For farmers to sow earlier, they need a different sort of wheat in which development is slowed down by an environmental cue. One such environmental cue is called vernalisation. Plants that are sensitive to vernalisation will not flower until they have experienced a period of cold temperatures. These strains are thus called "winter wheats".
Ironically enough, the wheat varieties that Europeans first brought to Australia were winter wheats, but they were further slowed by sensitivity to day length which made them too slow to reach the earlier flowering times needed in the hotter, drier colony.
But this problem can be sidestepped by using a "fast winter wheat", which is sensitive to vernalisation but not to day length. Our previous research showed that this type of wheat was very suited to Australian conditions – it can be sown early but still flower at the right time. In fact, the vernalisation requirement means that this wheat can be sown over a much broader range of dates and experience fluctuating temperatures, and still flower at the right time.
Yielding results
In our new research, we developed different lines of wheat that varied in their response to vernalisation and day length, and grew them across the wheat belt to compare which ones would yield best at earlier sowing times.
We found that a fast winter wheat performed best over most of the wheatbelt, and on average yielded 10% more than spring wheat when they flower at the same time.
We then used computer simulations to investigate how these crops would perform at the scale of an entire farm. Our results showed that if Australian growers had access to adapted winter varieties in addition to spring varieties, they could start sowing earlier in seasons where there was an opportunity. If the rains come early, farmers can use the winter wheat; if they come late they can switch to the spring wheat, which yields better than winter wheat at late sowing times.
This would mean that more area of crop would be planted on time, and yields would increase as a result. If realised, this could increase national wheat production by about 20%, or roughly 7.1 million tonnes.
---


Read more:
Australia's farming future: can our wheat keep feeding the world?


---
The main hurdle is that growers do not currently have access to suitable winter wheats. Breeding companies have started work on them, but it will be several years before suitably high-quality varieties become available.
Australian growers urgently need to keep pace with climate change. Although Australia only produces 4% of the world's wheat, it accounts for 10% of exports and is thus important in determining global supply and price. If global wheat supply is low, prices rise, and it becomes unaffordable for many of the world's poorest people, potentially causing malnutrition and civil unrest. Steeply rising wheat prices were among the factors behind the food riots that broke out in more than 40 countries in 2007-08, which helped to trigger the Arab Spring uprisings of 2010-12.
The world's poorest people deserve to be able to buy wheat. But Australian wheat farmers also need to earn a decent living and stay internationally competitive. The only way to meet all these needs is to keep production costs low – and increasing yields by sowing the right wheat cultivars for Australia's changing climate is one way to go about it.

James Hunt, Associate Professor, La Trobe University
This article is republished from The Conversation under a Creative Commons license. Read the original article.
Ana Ramírez, James Cook University; Andrew Francis van den Hurk, The University of Queensland; Cameron Webb, University of Sydney, and Scott Ritchie, James Cook University
Western Australian health authorities recently issued warnings about Murray Valley encephalitis, a serious disease that can spread by the bite of an infected mosquito and cause inflammation of the brain.
Thankfully, no human cases have been reported this wet season. The virus that causes the disease was detected in chickens in the Kimberley region. These "sentinel chickens" act as an early warning system for potential disease outbreaks.
What is Murray Valley encephalitis virus?
Murray Valley encephalitis virus is named after the Murray Valley in southeastern Australia. The virus was first isolated from patients who died from encephalitis during an outbreak there in 1951.
The virus is a member of the Flavivirus family and is closely related to Japanese encephalitis virus, a major cause of encephalitis in Asia.
Murray Valley encephalitis virus is found in northern Australia circulating between mosquitoes, especially Culex annulirostris, and water birds. Occasionally the virus spreads to southern regions, as mosquitoes come into contact with infected birds that have migrated from northern regions.
---


Read more:
After the floods come the mosquitoes – but the disease risk is more difficult to predict


---
How serious is the illness?
After being transmitted by an infected mosquito, the virus incubates for around two weeks.
Most people infected don't develop symptoms. But, if you're unlucky, you could develop symptoms ranging from fever and headache to paralysis, encephalitis and coma.
Around 40% of people who develop symptoms won't fully recover and about 25% die. Generally, one or two human cases are reported in Australia per year.
Since the 1950s, there have been sporadic outbreaks of Murray Valley encephalitis, most notably in 1974 and 2011. The 1974 outbreak was Australia-wide, resulting in 58 cases and 12 deaths.
It's likely the virus has been causing disease since at least the early 1900s when epidemics of encephalitis were attributed to a mysterious illness called Australian X disease.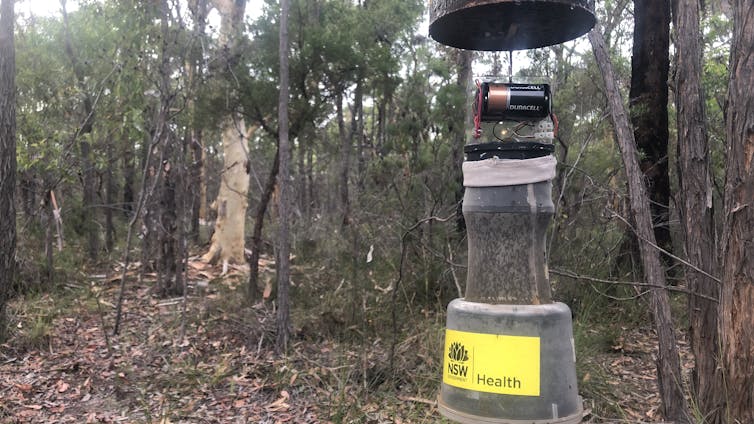 Early warning system
Given the severity of Murray Valley encephalitis, health authorities rely on early warning systems to guide their responses.
One of the most valuable surveillance tools to date have been chooks because the virus circulates between birds and mosquitoes. Flocks of chickens are placed in areas with past evidence of virus circulation and where mosquitoes are buzzing about.
Chickens are highly susceptible to infection so blood samples are routinely taken and analysed to determine evidence of virus infection. If a chicken tests positive, the virus has been active in an area.
The good news is that even if the chickens have been bitten, they don't get sick.
Mosquitoes can also be collected in the field using a variety of traps. Captured mosquitoes are counted, grouped by species and tested to see if they're carrying the virus.
This method is very sensitive: it can identify as little as one infected mosquito in a group of 1,000. But processing is labour-intensive.
---


Read more:
How Australian wildlife spread and suppress Ross River virus


---
How can technology help track the virus?
Novel approaches are allowing scientists to more effectively detect viruses in mosquito populations.
Mosquitoes feed on more than just blood. They also need a sugar fix from time to time, usually plant nectar. When they feed on sugary substances, they eject small amounts of virus in their saliva.
This led researchers to develop traps that contain special cards coated in honey. When the mosquitoes feed on the cards, they spit out virus, which specific tests can then detect.
We are also investigating whether mosquito poo could be used to enhance the sugar-based surveillance system. Mosquitoes spit only tiny amounts of virus, whereas they poo a lot (300 times more than they spit).
This mosquito poo can contain a treasure trove of genetic material, including viruses. But we're still working out the best way to collect the poo.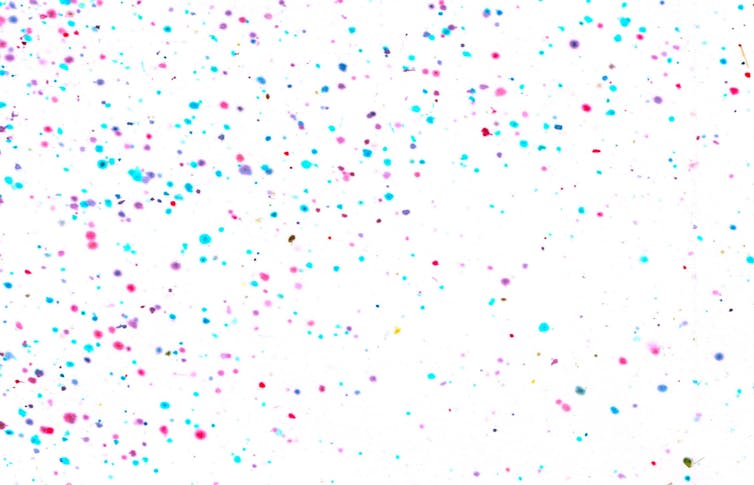 Staying safe from Murray Valley encephalitis
There is no vaccine or specific treatment for the virus. Avoiding mosquito bites is the only way to protect yourself from the virus. You can do this by:
wearing protective clothing when outdoors

avoiding being outdoors when the mosquitoes that transmit the virus are most active (dawn and dusk)

using repellents, mosquito coils, insect screens and mosquito nets

following public health advisories for your area.
The virus is very rare and your chances of contracting the disease are extremely low, but not being bitten is the best defence.

Ana Ramírez, PhD candidate, James Cook University; Andrew Francis van den Hurk, Medical Entomologist, The University of Queensland; Cameron Webb, Clinical Lecturer and Principal Hospital Scientist, University of Sydney, and Scott Ritchie, Professorial Research Fellow, James Cook University
This article is republished from The Conversation under a Creative Commons license. Read the original article.