Daily Archives for
April 22, 2019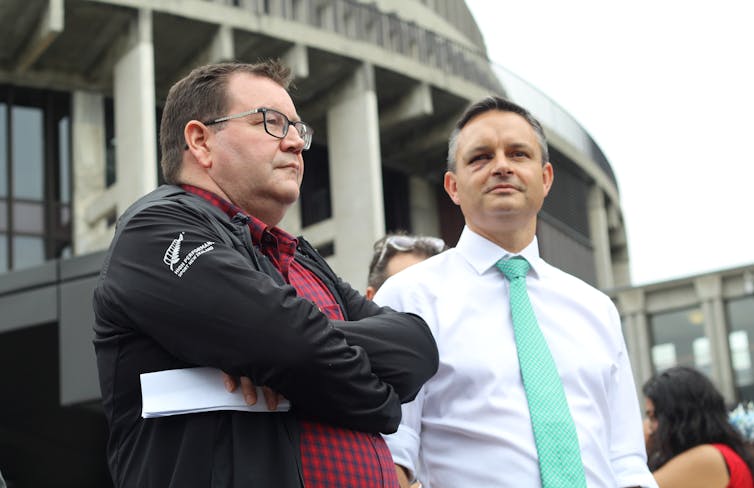 Robert McLachlan, Massey University
The major focus on climate change in Environment Aotearoa 2019, a stocktake on New Zealand's environment released today, is a welcome change.
The report describes an environment that faces serious pressures, including species at risk of extinction, polluted rivers and streams, the loss of productive land as cities expand, and climate change.
On climate change, the report is more detailed and hard-hitting than past reports have been.
---


Read more:
New Zealand's urban freshwater is improving, but a major report reveals huge gaps in our knowledge


---
New Zealand's global share of emissions
New Zealand's greenhouse gas emissions are high internationally. In 2015, New Zealanders produced 17.5 tonnes of greenhouse gases (measured as carbon dioxide equivalent) per person, 33% higher than the average of 13.2 tonnes from industrialised countries.
In the latest figures from 2017, gross emissions rose 2.2% from 2016 and remain 23% above 1990 levels. The immediate causes are clearly stated: high emissions of methane and nitrous oxide from agriculture and sharply rising emissions of carbon dioxide from transport.
The report is silent on the root causes of rising emissions, including ineffective government action and community attitudes that rank climate change as a relatively low priority. Instead it states:
Our high per-person emissions are reversible if we adopt policies, technologies, or other means that reduce our production of greenhouse gases.
But this obscures the story of 30 years of policy work on climate change and 11 years trying to make New Zealand's Emissions Trading Scheme work.
---


Read more:
Why NZ's emissions trading scheme should have an auction reserve price


---
An earlier report on climate change did not foresee the flood of vehicles entering the country. This has now given New Zealand the highest rate of vehicle ownership in the OECD. New Zealand has 4.36 million vehicles, up half a million since 2015, but lacks the regulations found in many other countries, such as CO₂-linked registration fees and fuel efficiency standards. With a flood of cheap, high-emission used imports, it is no surprise that New Zealand's transport emissions continue to rise.
Known unknowns
A key function of this latest report is to identify knowledge gaps. An important one for New Zealand is the relative strengths of different carbon sources and sinks, for example by different types of vegetation, soils and agricultural practices.
As emphasised recently by the Parliamentary Commissioner for the Environment, New Zealand is still focusing too much on plantation forestry as a short-term fix for our emissions problem. It is a risk because it creates a carbon liability for the future, as well as exposure to diseases and fires. Its true environmental impact is not well understood.
---


Read more:
The scandal of calling plantations 'forest restoration' is putting climate targets at risk


---
The section on current climate impacts could not be more clear.
Climate change is already affecting Aotearoa New Zealand. Changes include alteration to temperature, precipitation patterns, sea-level rise, ocean acidity, wind, and sunshine.
New Zealand's temperature has increased by 1ºC since 1909. While this is close to the global average, it is less than the global land average which has increased by 1.4ºC. New Zealand is protected to some degree by the Southern Ocean.
Warm days have increased and frosts decreased. Soils have dried, glaciers have melted, sea levels have been rising, the oceans have warmed and acidified, and sunshine hours have increased. No surprises so far. Climate science predicts an increase in extreme rainfall events, but this has not yet been detected statistically. At one-third of the measured sites, extreme wind has decreased, whereas an overall increase in wind is expected.
New Zealand not immune to climate change
If anything, the section on current impacts is too conservative. The data stops in 2016 before the epic years of 2017 and 2018, which saw many extreme weather events of all types. These were linked in part to El Niño, which raises global temperatures, and in part to an extreme Southern Annular Mode, an indicator whose strengthening is itself linked to climate change.
---


Read more:
Farmed fish dying, grape harvest weeks early – just some of the effects of last summer's heatwave in NZ


---
Few New Zealanders will forget the sequence of ex-tropical cyclones, 1-in-100-year floods, the sight of the Southern Alps without snow or the Port Hills on fire.
The report's final section covers future impacts in the most forceful official statement seen yet. It lays out a blizzard of impacts in all areas of the environment, country, economy and infrastructure, including coastal flooding, erosion, tsunami risk, liquefaction risk and saltwater intrusion.
All aspects of life in New Zealand will be impacted.
The way forward
The uncertainties are clear. We don't have a clear idea of the rate of future emissions, or the impacts under different emission scenarios. Some of the most important impacts, such as sea-level rise, are also the most uncertain. The report notes that information on cumulative and cascading impacts is limited. Climate change has the capacity to undermine environmental efforts elsewhere.
Polls show a rising awareness of climate change and a hunger for stronger action. The Zero Carbon bill is expected to go to select committee before June, but even when passed, emissions will not start falling until the mid-2020s, with the heavy lifting left to the 2040s and future emission reductions technologies.
A recent report on New Zealand's transition to a low-emission economy outlines many more immediate actions. Let's hope that this report, along with the public pressure from the School Strike 4 Climate and Extinction Rebellion movements, give the government the courage to act decisively.

Robert McLachlan, Professor in Applied Mathematics, Massey University
This article is republished from The Conversation under a Creative Commons license. Read the original article.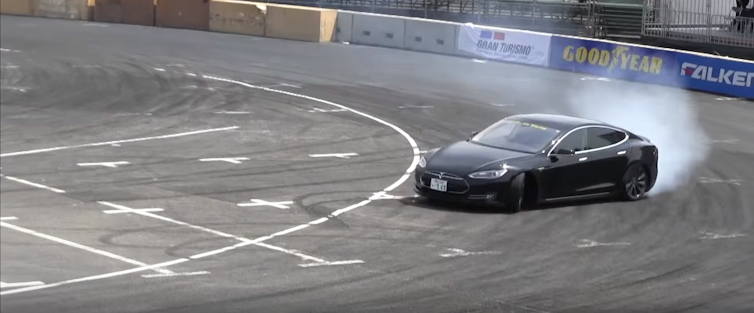 Jake Whitehead, The University of Queensland
Australian politicians, including Prime Minister Scott Morrison, have raised the question of electric vehicles' capacity for "grunt".
Now I'm by no means a "grunt" expert, but when it comes to performance, electric cars are far from lacking. In fact, Australian electric car owners have ranked performance as the top reason for their purchase choice.
The V8, fuel-guzzling, rev-heads, who are supposedly worried that electric cars mean they will be left driving around golf buggies, should first check out this drag race between a Tesla and a Holden V8 Supercar.
SPOILER ALERT: The Tesla wins, and by a fair amount.
---


Read more:
Don't trust the environmental hype about electric vehicles? The economic benefits might convince you


---
Internal combustion engine vs electric motor
Internal combustion engines and electric motors are very different. In an internal combustion engine, as the name suggests, small amounts of fuel are mixed with air, and are exploded to drive a series of pistons. These pistons drive a crankshaft, which is then connected to a gearbox, and eventually the wheels.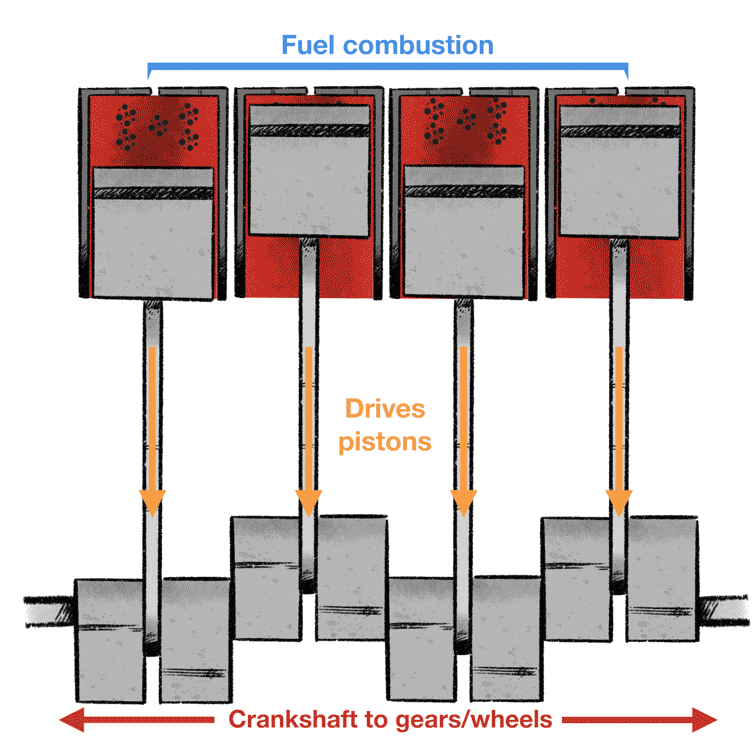 This is a rather simplified overview, but there are literally hundreds of moving parts in a combustion engine. The engine must be "revved-up" to a high number of revolutions in order to reach peak efficiency. The gearbox attempts to keep the engine running close to this peak efficiency across a wide range of speeds.
All of this complexity leads to a significant amount of energy being lost, mostly through friction (heat). This is why combustion engine cars are very energy inefficient.
---


Read more:
Why battery-powered vehicles stack up better than hydrogen


---
So how are electric motors different? Electric motors are actually pretty simple, consisting of a central rotor, typically connected to a single gear. The rotor is turned by a surrounding magnetic field, which is generated using electricity. The added benefit of this design is that it can operate in reverse, acting as a generator to charge the batteries while slowing down the vehicle (this is called regenerative braking).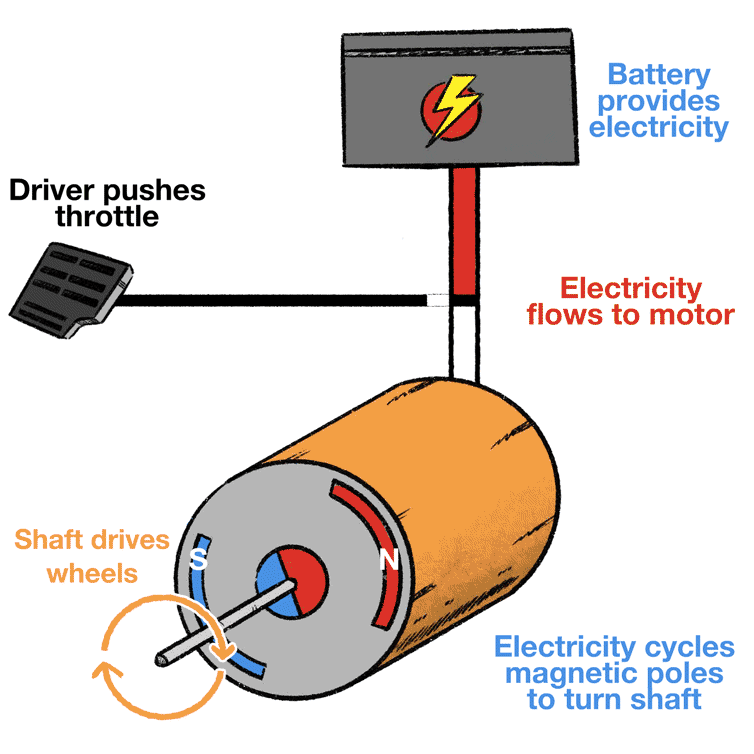 On the other hand, the electric motor reacts instantly as soon as the accelerator is pushed. Given the minimal moving parts, electric motors are also highly reliable and require little to no maintenance. Their simplicity also means that almost no energy is lost in friction between moving parts, making them far more efficient than internal combustion engines.
Does simplicity translate to more or less grunt?
Combustion engines need to be "revved-up" to reach peak power and torque. Torque is a measure of how much rotational force can be produced, whereas power is a measure of how hard an engine has to work to produce the rotational force.
As shown below, the power and torque characteristics of a combustion engine means that although a conventional car might have a top capacity of 120 kW of power and 250 Newton metres of torque, this is only when the engine is running at high speeds.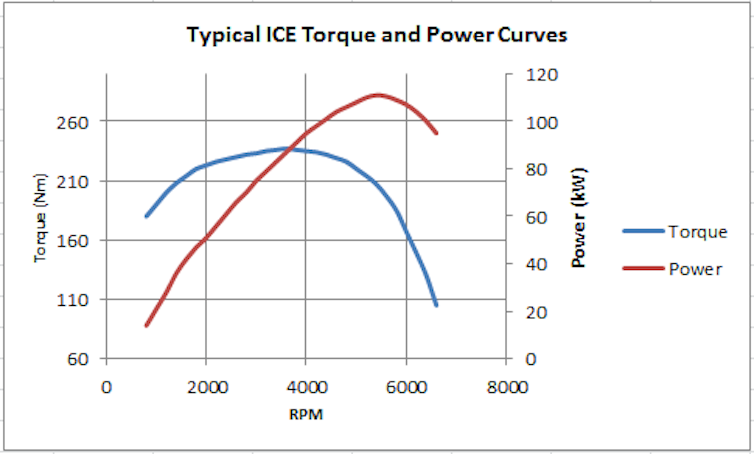 In contrast, an electric motor provides full torque from zero kilometres an hour, with a linear relationship between how fast the motor is spinning and the power required. These characteristics translate to a vehicle that is extremely fast at accelerating, with the ability to push you back into your seat.
What about pulling power?
For over a decade electric motors have been used in mining trucks, sometimes with a capacity greater than 100 tonnes, due to their powerful, instant torque and ability to pull large loads at slow speeds.
While most of these vehicles have been diesel-hybrids, fully electric mining trucks are now being introduced due to their high power-to-weight ratio, low operating costs, and ability to use regenerative braking to – in some cases – fully recharge their batteries on each mine descent.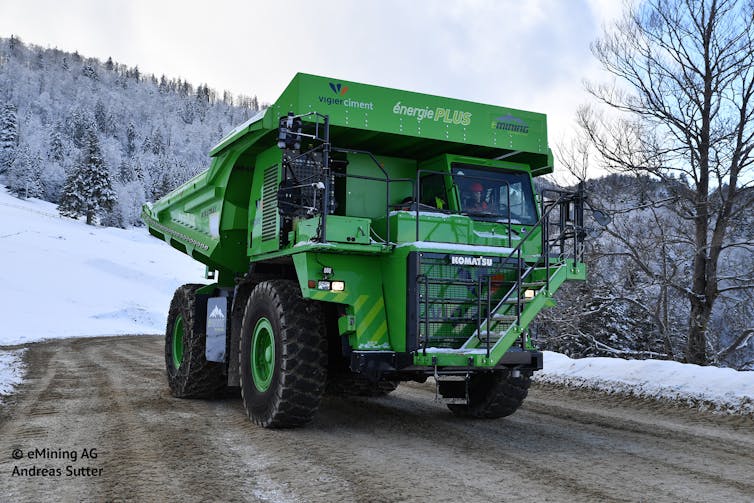 Electric motors are also increasingly being used in shipping, again because of their ability to push large loads. In Europe, a number of short-haul electric ships are currently in use. One example is the Tycho Brahe, a 111 metre-long, 8,414 tonne electric passenger and vehicle ferry that operates between Helsingborg, Sweden and Helsingør, Denmark.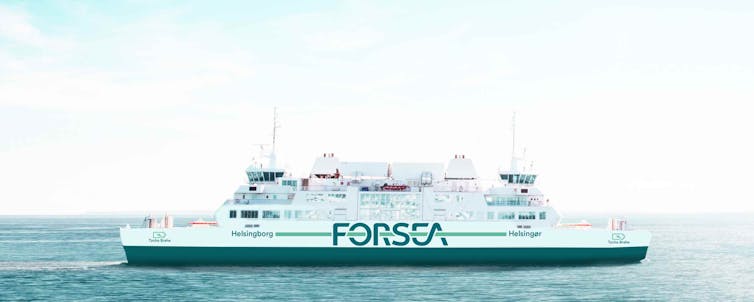 The future of grunt
The global transition to electric vehicles is underway. Australians must decide whether we want to capture the enormous benefits this technology can bring, or remain a global laggard, literally being killed by our current vehicle emissions.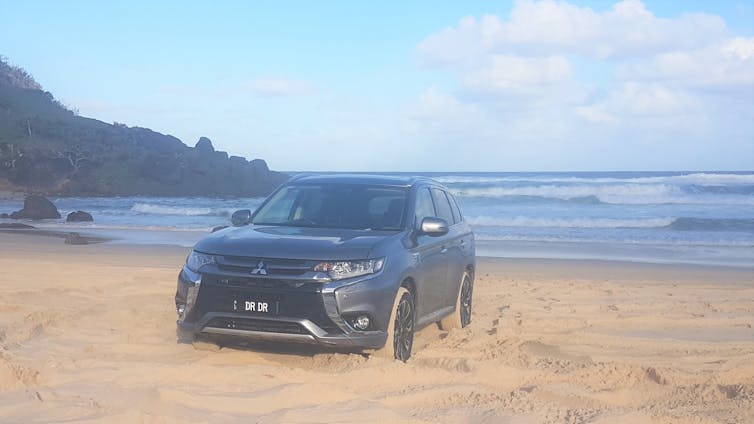 While long-distance towing in fully electric vehicles is currently a challenge, in the near future this will no longer be the case with the introduction of long-range electric utes like the Rivian R1T and Tesla Pickup.
In the interim, alternatives also exist, like my own plug-in hybrid electric vehicle. It can tow, drive on the beach, and drive up to 50 kilometres on electricity alone. Charged using my home solar system or The University of Queensland's fast-charger, it means that more than 90% of my trips are zero-emission.
It is clear that electric cars can provide plenty of grunt for Australians, so let's make sure we are ready for an electric performance future.
---
An earlier version of this article stated the electric passenger and vehicle ferry Tycho Brahe was 238 metres long. The article has been updated with the correct length of 111 metres.

Jake Whitehead, Research Fellow, The University of Queensland
This article is republished from The Conversation under a Creative Commons license. Read the original article.