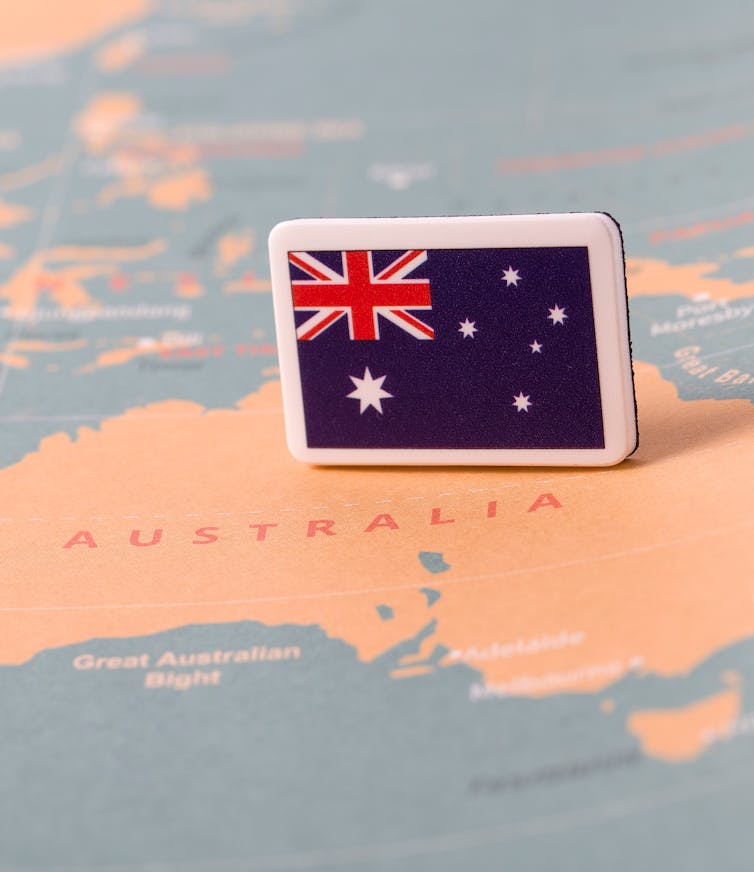 Christian Downie, Australian National University
Australia has navigated a somewhat stormy passage through the Pacific Islands Forum in Nauru. Scott Morrison's new-look government faced renewed accusations at the summit about the strength of Australia's resolve on climate policy.
Australia is neither a small nation nor one of the most powerful, but for many years it has been a trusted nation. Historically, Australia has been seen as a good international citizen, a country that stands by its international commitments and works with others to improve the international system, not undermine it.
But in recent years climate change has threatened this reputation. This is
especially so among our allies and neighbours in the Pacific region, who attended this week's Nauru summit.
---


Read more:
For Pacific Island nations, rising sea levels are a bigger security concern than rising Chinese influence


---
With Australia's new foreign minister, Marise Payne, attending instead of
the prime minister – not a good look, albeit understandable in the circumstances –
the government came under yet more international pressure to state plainly its commitment to the Paris climate agreement.
Pacific nations may be divided on many issues, but climate change is rarely one of them.
Before the meeting, Pacific leaders urged Australia to sign a pledge of support for the agreement and to declare climate change "the single greatest threat to the livelihoods, security and wellbeing" of the region.
Australia ultimately signed the pledge, but also reportedly resisted a push for the summit's communique to include stronger calls for the world to pursue the Paris Agreement's more ambitious goal of limiting global warming to 1.5℃.
---


Read more:
Pacific pariah: how Australia's love of coal has left it out in the diplomatic cold


---
The government now has a chance to catch its breath before international summit season begins in earnest in November with the East Asia Summit in Singapore, followed quickly by APEC in Papua New Guinea and then the G20 summit in Buenos Aires on November 30 and December 1, not to mention the next round of UN climate negotiations in Poland in December.
The G20 is arguably the most important summit, bringing together the leaders of the 20 most powerful nations in the world. It is a forum at which Australia's
position on the climate issue has already suffered significant diplomatic damage under the Coalition government.
When Australia hosted the G20 Brisbane talks in 2014, the then prime minister, Tony Abbott, worked to keep climate change off the formal agenda. Stiff opposition from several of Australia's allies forced him to back down.
Other nations will be wary of Australia's stance at the G20 this time around,
especially following the leadership turmoil in Canberra.
Indeed, with climate policy continuing to divide the Coalition, there is a
significant risk that further missteps on climate change will undermine Australia's international standing.
A better option
It doesn't have to be this way. Australia could easily meet its Paris target of cutting emissions to 26-28% below 2005 levels by 2030 with a national climate and energy strategy. But right now Australia is without one, and with Malcolm Turnbull's passing as prime minister and the demise of the National Energy Guarantee, it looks unlikely to have a strategy in place by the time the G20 rolls around in November.
Australia's overall greenhouse emissions have been rising for several years now, and many independent projections have Australia overshooting what is in reality a modest target.
But, rather than rectifying the situation, Morrison and his new cabinet have yet to make it completely clear whether Australia will stand by the Paris Agreement at all.
Even if the scenario of a US-style pullout is avoided, Morrison will face mounting pressure from the vocal band of conservatives in his party room not to commit to anything on climate change, be it symbolic or tangible.
---


Read more:
The too hard basket: a short history of Australia's aborted climate policies


---
What the government chooses to do next could have reputational repercussions for years to come.
Australia may not have the might of other nations, but what it has had at times is a reputation as a constructive international partner. This needs to be restored if Australian diplomats are to successfully navigate a disruptive international landscape.
Climate policy is clearly a threat to our domestic politics and to the job security of Australian prime ministers. With further missteps it could upend our diplomacy as well. Summit season will go a long way towards determining how much of a threat it really is.

Christian Downie, Australian Research Council DECRA Fellow, Australian National University
This article is republished from The Conversation under a Creative Commons license. Read the original article.