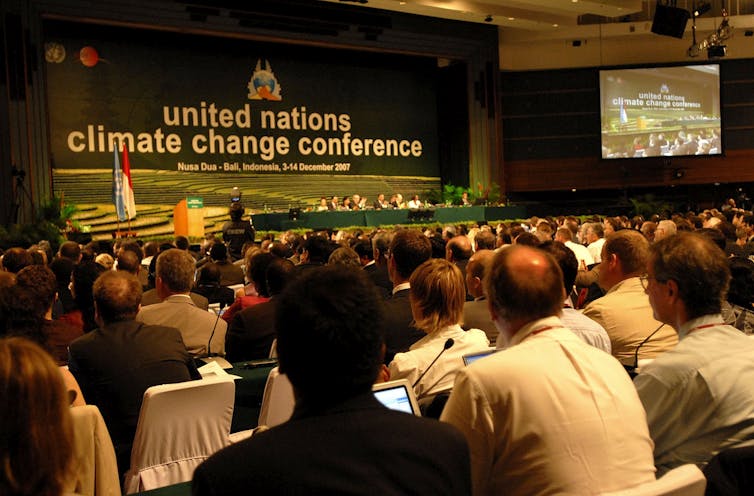 Andrew Glover, RMIT University and Tania Lewis, RMIT University
Most major corporate, academic and other networking events have been cancelled because of the risks of spreading the coronavirus while travelling or at the events themselves. This flurry of cancellations has even spawned a literally titled website: https://www.isitcanceledyet.com/. But the changes in behaviour now being forced upon us might benefit the planet in the long term as we find and get used to other ways of holding meetings.
The COVID-19 pandemic is driving the development of these alternatives to physical travel and meetings much more strongly than climate change had to date. With many countries closing their borders, limiting domestic travel and imposing restrictions on large gatherings, few conferences are likely to proceed in the coming months of 2020.
---


Read more:
How changes brought on by coronavirus could help tackle climate change


---
Old…
View original post 763 more words